This grant has expired.
This grant has expired and is no longer available. However, please contact Avant Group in case there are alternative grants available or to be informed if this grant will reopen.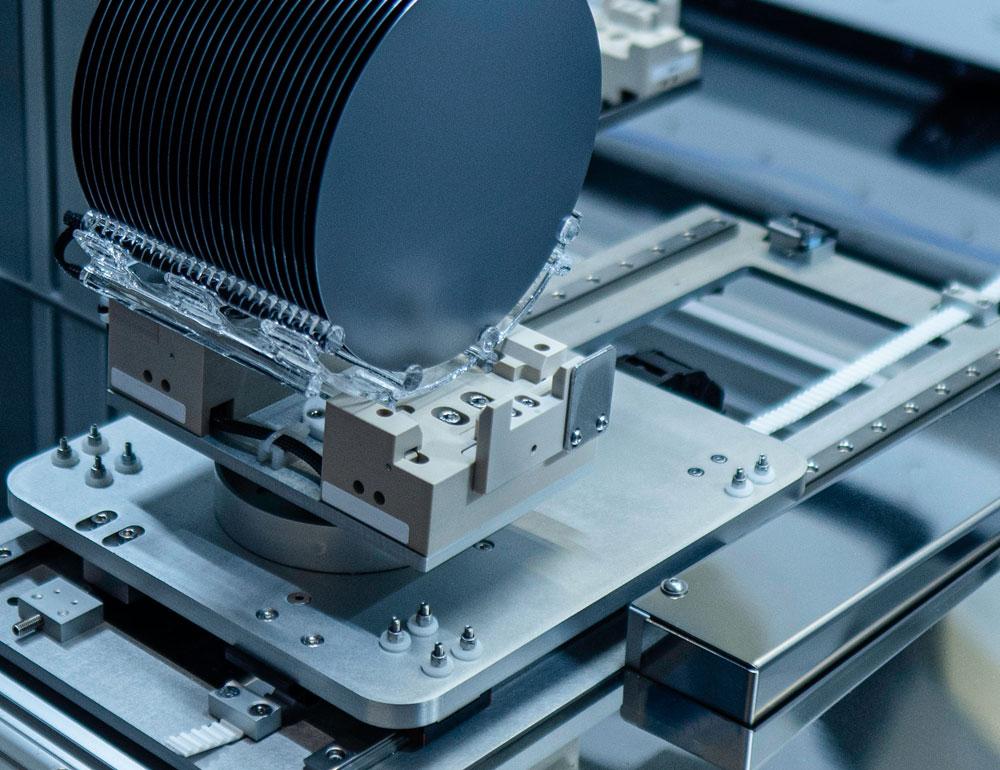 Supply Chain Resilience Initiative – Round 2
---
The $107 million Supply Chain Resilience Initiative (SCRI) that was established to be part of the Australian Government's $1.5 billion Modern Manufacturing Strategy.
This grant aims to strengthen Australia's ability to access critical products and inputs, better enabling us to respond to future supply chain disruptions.
There are two eligible critical product categories for this grant opportunity:
• Semiconductors
• Water Treatment Chemicals.
Key Requirements
Applications Open: Now
Applications Close: 17 January 2022
Grants between $50,000 – $2 million
The grant amount will be up to 50 per cent of eligible project expenditure (grant percentage).
The maximum project period is two years. You must complete your project by 31 March 2024.
You are responsible for the remaining eligible project expenditure plus any ineligible expenditure.
Contributions to your project must be cash.
You can use funding from State, Territory or local government grants to fund up to 25 per cent of your contribution to eligible project expenditure.
Concessional loans from State, Territory or local governments are considered cash, and therefore contribute to your 50 per cent contribution.
Commonwealth Government funding sources, including Concessional loans cannot be used to contribute to your contribution
What is eligible for funding?
To be eligible your project must:
Be aimed at investing in manufacturing-related capabilities, equipment, technology, skills and processes which address vulnerabilities for critical products or inputs identified in the Sovereign Manufacturing Capability Plan
Have at least $100,000 in eligible expenditure.
Eligible activities may include:
Acquiring new technology and/or purchasing intellectual property that will increase capability,
create new market opportunities and reduce reliance on vulnerable supply chains
Transforming existing manufacturing facilities through modifications or refits where this will support addressing vulnerabilities for critical products
Acquiring, replacing, upgrading, designing, installing and commissioning new plant, equipment and machinery where this will support addressing vulnerabilities for critical products or inputs identified in the Sovereign Manufacturing Capability Plan
Enhancing existing manufacturing techniques and processes, products and services including via technology adoption
Non-recurring engineering associated with improving or qualifying a product, process or service
Non-recurring engineering associated with improving or qualifying a product, process or service from an adjacent industry to support one of the critical areas listed in Section 2.1
Acquisition or development of software and digital technology to enable better visibility of supply chains
Workforce training, upskilling and accreditations that directly support the achievement of project outcomes.
Other activities may also be approved.
What companies are eligible for funding?
To be eligible you must:
Have an Australian Business Number (ABN)
 Be non-tax-exempt
 Be registered for the Goods and Services Tax (GST)
and be:
 An entity incorporated in Australia and a trading corporation, where your trading activities:

Form a sufficiently significant proportion of the corporation's overall activities as to merit it
being described as a trading corporation; or
Are a substantial and not merely peripheral activity of the corporation
Joint applications are acceptable, provided you have a lead organisation who is the main driver of the project and is eligible to apply.
Additional Eligibility Requirements:
The only applications that are accepted are:
Where your application clearly demonstrates that you are a manufacturing business or a business within the manufacturing supply chain and your project addresses supply chain vulnerabilities associated with critical product categories identified in the Sovereign Manufacturing Capability Plan
Where you can provide evidence from your board (or chief executive officer or equivalent if there is no board) that the project is supported, and that you can complete the project and meet the costs of the project not covered by grant funding
Where you can provide evidence of how you will provide your share of project costs such as an accountant declaration that confirms you can fund your share of the project costs, including any ineligible expenditure. An accountant declaration template is available on business.gov.au and GrantConnect
Eligibility criteria cannot be waived under any circumstances.
Is this grant competitive or entitlement based?
Competitive. Your application will be assessed among other applications by a judging panel.
How can I increase my chances of winning this grant?
By engaging an accredited government grants consultant, such as Avant Group.
Competitive grants often require significant business case development and project analysis to support the application, this may include detailed presentations supporting the project's merit, projected sales, cost-benefit analysis and more.
As part of your engagement with Avant Group, your account manager will assess the required documents and will provide the following as needed to support your grant submission.
Grant application writeup including a detailed presentation illustrating how the grant funding will contribute to your project, how the funding will contribute to the project's budget, a project milestone plan, delivery timeline, impact on employment if applicable and a breakdown of the management and leadership team for the project
• Industry analysis presentation
• Competitor Analysis Presentation
• Marketing and Sales Analysis Presentation
• 3-5 year Cashflow Forecast
• 3-5 year Balance Sheet Forecast
• Cost-Benefit Analysis of Grant Funding
• End-to-end grant application including information collating, analysis and application writing
• CAPEX (Capital Expenditure) cost-benefit analysis
• Stakeholder relations and Risk Mitigation Plans
• Any other relevant forecasting that will support your application
How can I get help with my application? Or know if I'm likely to win funding?
Avant Group offers a no-obligation assessment of your eligibility for funding and will assess your likelihood of a successful grant application.
This fund was extremely popular in the last round so talk to an Avant Group Advisor today to assess eligibility and register your interest.