Export Market Development Grant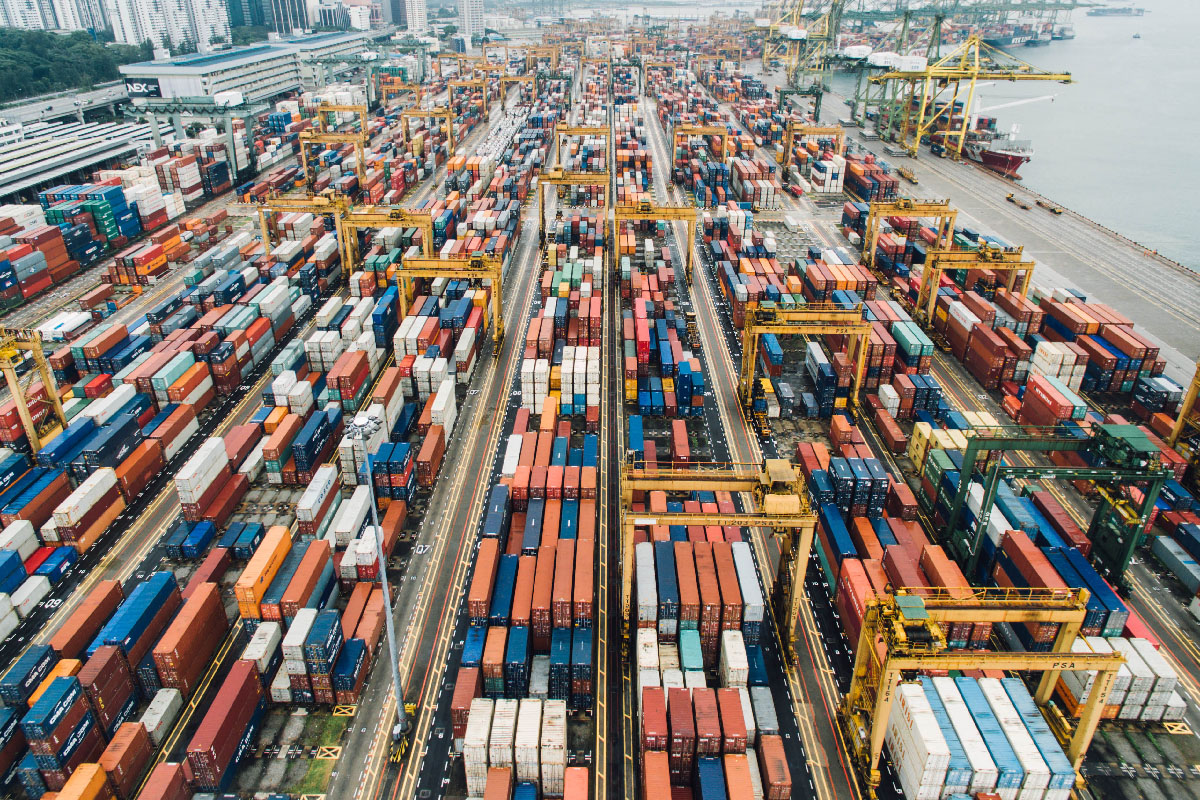 What is the Export Market Development Grant (EMDG)?
The Export Market Development Grant (EMDG) is open to Australian manufacturers and service providers, which are exporting or planning to export their products and services into international markets. 
The scheme reimburses businesses for a range of promotional expenses.
What does EMDG mean for my business?
Recent changes have been made to the current EMDG process. You must apply prior to the commencement of the financial year and receive a Grant Agreement from Austrade to claim the EMDG.
To be eligible, your business must fall within 1 of the 3 tiers and be export ready.
Tier 1 is suitable for companies with a turnover of less than $20 million and are new to exporting. They are eligible for up to $40,000 per year for 2 years.
Tier 2 suits those who plan to expand their presence in current markets with a turnover of less than $20 million. Grants up to $80,000 per year for 3 years can be claimed under tier 2.
Tier 3 is for those who are making a shift in their exporting business and have a turnover of less than $20 million. Companies under tier 3 can claim up to $150,000 per year for 3 years.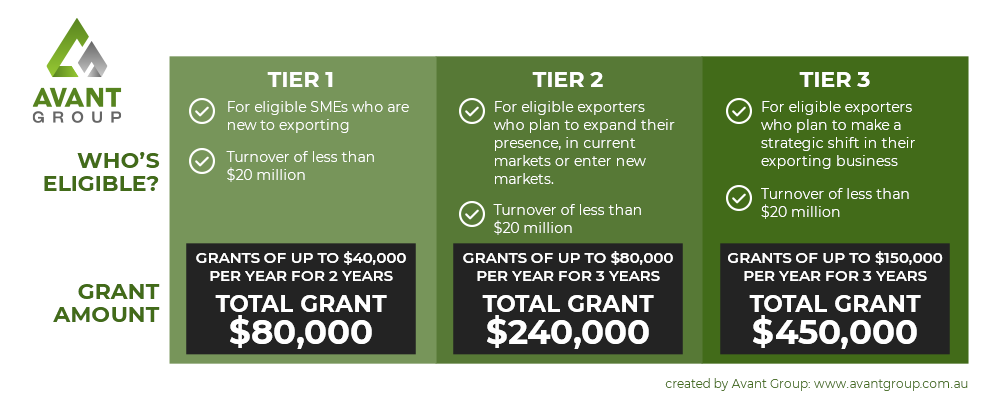 In order to submit your application, you must follow these steps:
Apply for the grant approval upfront prior to the commencement of incurring eligible expenditure. This includes a Plan to Market and budget predictions which identify what you want to spend the money on, and which markets you want to target.
Receive and accept a Grant Agreement from Austrade.
Complete milestone reporting to unlock payments along the way.
Key Dates for EMDG
EMDG Upfront Applications Open: We are waiting for official opening dates; however, this will likely be in April each year for the upcoming financial year.
EMDG Upfront Applications Close: We are expecting this period to be open anywhere from 4-6 weeks.
EMDG Milestone Payments: These will likely occur between July – September each year, post incurring eligible expenditure.
How can Avant Group help?
When you're a business owner, you may not have time to work through the red tape and audits required to apply for government grants.
Avant Group is your partner for grant success! We take all the hassle out of the entire grants application process, including writing the application and managing audit and reporting requirements, so you can focus on running your business. Avant Group will work with you through all the stages of the process from start to finish, this is as follows;
Advising on eligible expenditure
Budget projections and creating a plan to market
Grant application write-up and submissions
Management of grant agreement amendments, if things change
Submissions of milestone reporting and payment documentation
Austrade audits coverage per milestone submission to receive your cash back
Success Only Fees
Avant Group works on a Success Only Fee basis for EMDG applications, which includes the entire application and audit process.
We also offer:
All Austrade auditing management included at no additional cost
Hands-on file handling and preparation covering application writing and administration aspects
A highly skilled advisory team with consultants from engineering, marketing and finance disciplines
Government accreditation
A dedicated account manager who will work with you every step of the way with your grants application
Want to know more? Contact us for an obligation-free assessment of your EMDG eligibility.
Phone: +61 (0) 3 8567 7500 or email [email protected]